Main content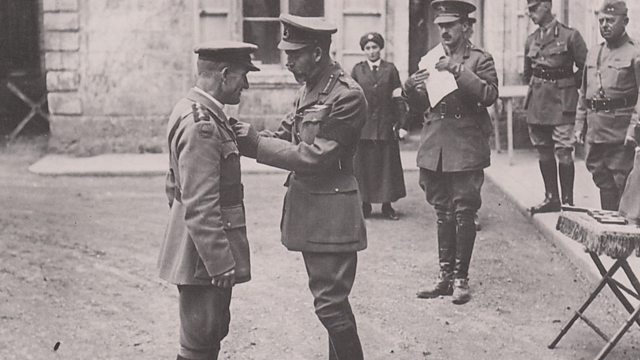 Hutton Roof, Cumbria: The Most Decorated Non-combatant in WW1
This introvert, teetotal, vegetarian became the most decorated non-combatant in WW1
TB Hardy was the vicar of Hutton Roof near Kirkby Lonsdale. This introvert, teetotal, vegetarian went on to become the most decorated non-combatant in WW1.
The 54-year-old padre in the British Army was to be awarded the Victoria Cross, the Distinguished Service Order and the Military Cross for selfless acts of heroism.
His Christian witness was to become an inspiration to others and a comfort to the injured soldiers who were serving their country in the hell on earth of the Western Front.
Hardy volunteered to be with the troops serving on the frontline, taking the same risks as they did and without a gun to defend himself.
The establishment felt he was needlessly exposing himself to danger, but despite being made a King's Chaplain and the Bishop of Carlisle – offering him the living of Caldbeck Rectory – he was determined to stay with his men.
He was shot three weeks before the end of the war, and while his injuries didn't appear to be life threatening at first, he tragically died of complications shortly before the Armistice.
Only recently has a secret MI7 report been discovered that reveals the Government wanted to use his conspicuous bravery for propaganda purposes, and to bolster moral.
They were cheated by his death, but his humility and devotion to duty lived long in the memory of those who knew him. Many frightened young men saw him as a father figure to whom he would simply say: "It's only me", when he met them in 'no man's land' with his pocket full of cigarettes.
Location: Hutton Roof Church, Cumbria LA6 2PH
Report presented by Andrew Carter
Duration:
Featured in...
Quakers, chaplains & religious belief

Places in Cumbria that tell a story of World War One

Memorials and the commemoration of wartime lives
More clips from World War One At Home