Main content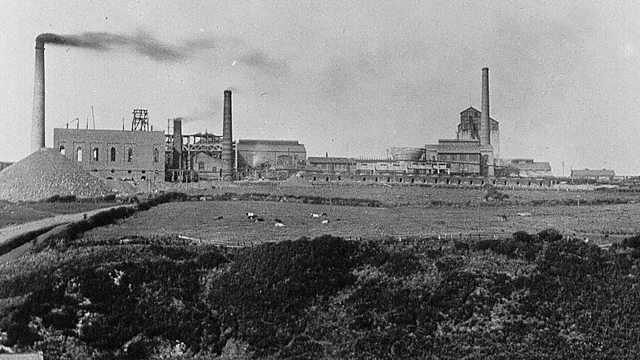 Lowca, Cumbria: German U-boat Attack
Twilight attack on the Lowca chemical works on the West Cumberland coast
In the twilight hours of 16 August 1915, a German U-boat broke the surface off Parton Bay on the West Coast of Cumbria, and proceeded to shell the small village of Lowca.
Commander Rudolph Schneider's target was the Harrington Coke works that produced Toluene, which was an essential constituent in the manufacture of the high explosive TNT.
This audacious attack caught the community off-guard and during the hour -ong bombardment 55 shells rained down on the factory and the surrounding area, and not one single shot was fired in return.
By the time the U24 disappeared below the waves one dog had been killed, no significant damage was done to the chemical works and both sides began to use the incident for their own propaganda.
The Germans claimed it was a heroic engagement that had taken the fight directly to the enemy and had put out of action a factory important to Britain's war effort.
At home, the press described the bombardment of the undefended coastline as an outrage committed by the 'frightful Germ-Hun's'.
The truth was a little more prosaic, as the vulnerability of the plant had been anticipated and a contingency plan was put into operation which gave the impression the works had seriously damaged when it had not.
Regardless of this, the morning of 16 August 1915 became part of local folklore and the winners were local boys who sold the shell shrapnel to eager souvenir hunters who wanted a piece of the action.
Location: Lowca, Cumbria CA28 6QA
Image shows Lowca Coke Works
Report presented by Andrew Carter
Duration:
More clips from World War One At Home