Main content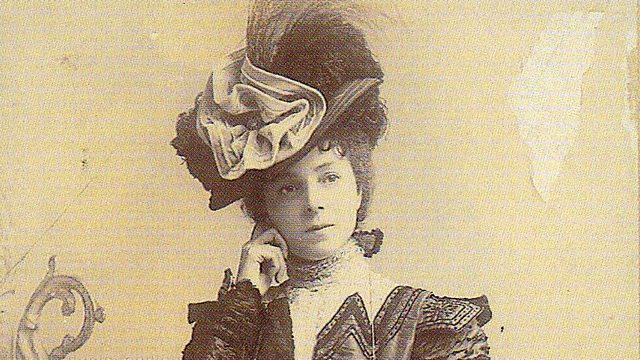 Wyld's Lane, Worcester: Vesta Tilley
The music hall star who recruited hundreds for the front
Vesta Tilley was a music hall star known across the world who played a major role in the recruitment of soldiers during World War One. She was given the nickname of Britain's best recruiting sergeant and young men were sometimes asked to sign up and join the army on stage during her show.
She was born in Commandery Street in the Worcester slums in 1864, but she escaped her impoverished life by taking to the stage from the age of four. She married the theatre owner; MP Walter de Frece, who eventually died at their home in Monte Carlo in 1952.
Vesta worked as a male impersonator from the age of five but during the war she took to the stage dressed as a soldier and helped to recruit thousands of men through her patriotic performances. One of those was Percy Morter, the young husband of Kitty. Looking back, she describes how a night out to Manchester's Palace Theatre in 1914 was to change both their lives forever after Vesta Tilley put her hand on her husband's shoulder and recruited him to the war effort. He died leaving Kitty and the baby son he never met.
Vesta was well known for her pro-British songs and impersonations of soldiers. In the guise of characters like 'Tommy in the Trench', she performed songs like "The Army of Today's All Right" and 'Jolly Good Luck to the Girl who Loves a Soldier'.
She spent a lot of time raising money for the troops and writing to the men in the trenches. She also helped to boost morale by sending gifts such as a gramophone to the men fighting in the Somme. It appears she was also popular with the German soldiers as a photo of her was found in the German trenches during the war, a story she recounts in her autobiography.
Vesta's farewell tour took a year to complete between 1919 and 1920. All proceeds were given to a local children's charity in the city where the performances took place. She made her final appearance at the Coliseum Theatre in London, at the age of 56.
Location: 79 Wyld's Lane, Worcester WR5 1DFO
Image shows Vesta Tilley in female dress, courtesy of Sandra Taylor
Vesta's story is narrated by Dr Adrian Gregson and David Nash from the Vesta Tilley Society
Duration:
Featured in...
Places around Hereford & Worcester that tell a story of World War One

How war transformed the status and role of women
More clips from World War One At Home