Main content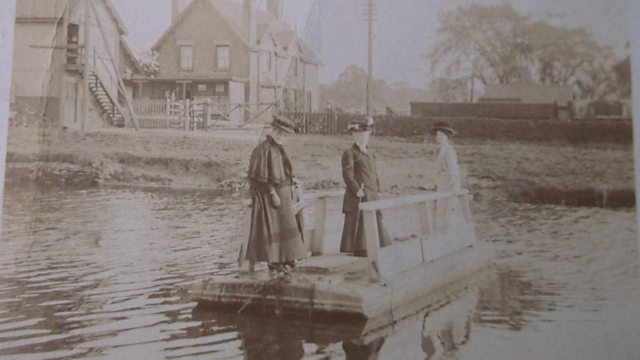 Washingborough, Lincolnshire: Zeppelin Raid
Tragedy struck spectators who came to see the aftermath of a bombing raid
On the night of 23 September 1916, five airships crossed over Lincolnshire. One dropped bombs in Washingborough – it's believed the crew had thought they had reached Lincoln.
No one was hurt and no buildings were damaged but the next day curiosity brought many people from the city to the village to see the craters left by the bombs. They crowded onto the Washingborough ferry to cross the River Witham. The flat-bottomed boat, worked by a chain stretched from one bank to the other, turned over. Two boys from Lincoln drowned in the tragedy; George Melson, who was seven and 17-year-old Ernest Robinson. Survivors were taken into the Stationmaster's house.
L14 was one of the most successful German Navy airships and survived the war. The night L14 bombed Washingborough its Commander was Hauptmann Kuno Manger. He was killed when his new airship L62 was shot down in 1917.
St John's Church in Washingborough has unique Zeppelin Memorial Windows put in by the Rector, William Burland.
Location: St John's Church, Washingborough, Lincolnshire LN4 1AA
Image shows a postcard of the chain ferry at Washinborough
Duration:
Featured in...
Zeppelin raids brought terror & destruction across the country.

Places in Lincolnshire that tell a story of World War One
More clips from World War One At Home