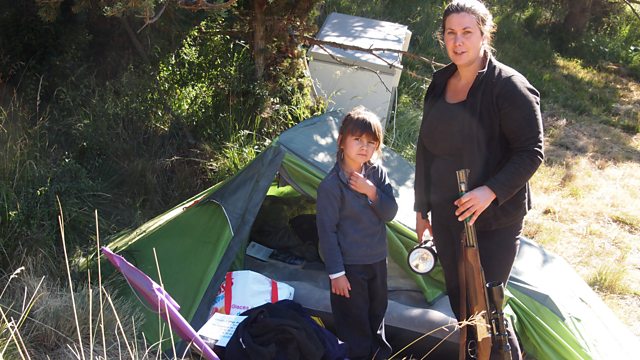 French Sheep Farmer Fighting Wolves
Once an endangered species, wolf numbers are now rising. In the French alps, farmer Caroline Bourda has been forced to shoot them to protect her flock. We take a tour of her farm and find out what it feels like to look a wolf in the eye.
Scottish-Yemeni film-maker Sara Ishaq tells us about her new film, The Mulberry House, about her family and how they coped with the revolution.
Leonardo Padura is one of Cuba's most famous writers and is known for his detective novels about Havana police inspector, Mario Conde.
Plus the American actor, Teal Sherer who turned her frustration about the lack of work for disabled actors into her own TV comedy. She told us about her show, My Gimpy Life, about a disabled actor trying to make it big in Hollywood.
Last on