Main content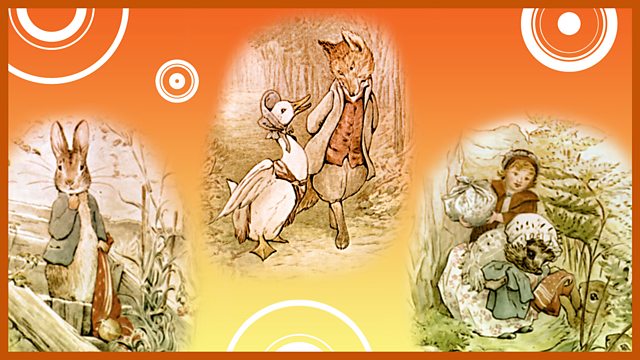 The Tale of Mr Tod - Parts 1 and 2
One of Beatrix Potter's popular tales retold in two parts by Jim Broadbent.
Clips

The Tale of Mr Tod - part 1
Peter Rabbit and Benjamin Bunny return in an adventure that features two villains, - Tommy Brock the badger and Mr Tod the fox, both of whom dislike each other very much. In the first part of the story Tommy Brock kidnaps Benjamin's young family and takes them to one of Mr Tod's homes in the woods, where he plans to eat them for his supper. Meanwhile Benjamin and Peter set off to rescue the rabbits...but will they get there in time?

The Tale of Mr Tod - part 2
The second part of the story begins with Mr Tod returning home after a poor night's hunting. He is in a bad mood which is only made worse when he discovers Tommy Brock asleep in his bed. He decides to teach the badger a lesson and unwittingly becomes an ally to Peter and Benjamin as they attempt to rescue the baby rabbits...