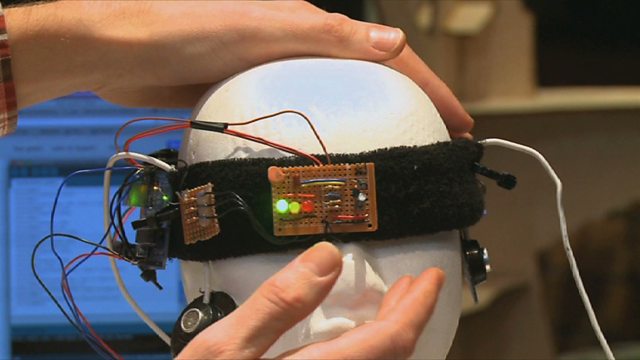 Coding and fashion technology
Chloe meets fashion technologist Benjamin Males at Studio XO, a 'fashion laboratory' that merges the worlds of digital engineering and fashion.
Working with the likes of Black Eyed Peas, JLS and Lady Gaga, Benjamin uses digital engineering to create ground breaking technological clothing.
Benjamin demonstrates the JLS trainers he designed and created with embedded LED lights linked to circuit boards and micro-controllers. The micro-controller acts as a 'brain' for the trainers and reacts to the music.
Studio XO were commissioned to create a dress for Lady Gaga, with a hybrid team of engineers and designers, tailors and coders. The team worked with drone experts to create 'Volantis'– part dress, part flying machine.
Benjamin sees the future of wearable technology in this cross-collaboration. He believes we will soon be coding our T-shirts each morning to decide what design we want.
Chloe also attends a Start-up Hackathon on the theme of wearable tech, where industry professionals meet to inspire and creative anything from GPS clothing to intelligent watches and 3D printed garments. Wearable technology is on the rise and coders are at the forefront.