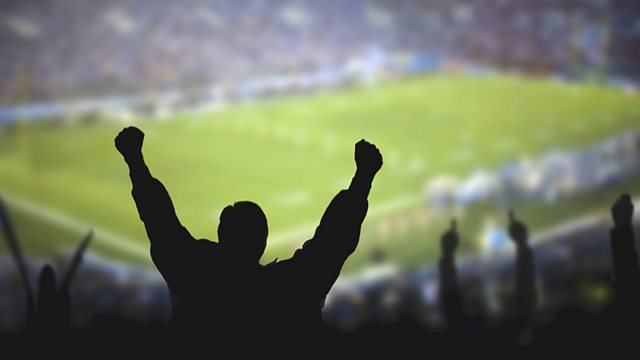 Homophobia in Football
Two recent dramas in the UK, one an episode of the legal drama "Silk", have explored homophobia in professional football. Can productions like this help raise awareness of homophobia in the game and play a part in making life easier for gay professional footballers who would like to be open about their sexuality? We discuss the issue with the writer of "Silk"; the openly gay footballer Anton Hysen; and former footballer Markus Urban, who gave up his professional career in Germany as he was terrified of being "outed" as gay...
Producing Your Best When Your Home Country is in Turmoil.
Ukraine's top tennis players Alexandr Dolgopolov had the biggest win of his career last week. He beat world number one Rafael Nadal and reached the semi-finals of the prestigious Masters Event in Indian Wells. He also put together a short video for you tube with his fellow tennis stars calling for peace in Ukraine. Dolgopolov talking to Russell Fuller in Indian Wells.
From our own Sports Correspondent.
Our reporter Ed Harry shares his impressions of the Paralympics in Sochi
Alex Zanardi returns to Motor Racing.
If you were listening to Sportshour last week, you would have heard the story of how Alex Zanardi returned to international motor racing after losing both legs in a crash that almost cost him his life and then won two gold medals and a silver in the hand-cycling event at the London Paralympics.
This year Alex is returning to his first sporting love, motor racing. Competing in an adapted BMW in the Blancpain sprint series for sports cars, where new rules this year make the series more accessible for disabled racing drivers. We talk to Alex
Sporting Genes.
It's in the genes is often a phrase used to explain sporting prowess. But the whole issue of genes in sport is hugely controversial and gene-Doping is outlawed by the World Anti-Doping Agency. Now two English Premier League football clubs have commissioned genetic profiles of their players to identify strengths and potential weaknesses.
We hear from the author of the book "the Sports Gene"; an athlete using the technology and a lawyer about the legal and ethical implications.
Sporting Witness.
This week we go back to the 1950 World Cup when the USA beat England one-nil in one of the tournament's biggest ever shocks. That goal was scored by a young Haitian footballer, Joe Gaetjens playing for his adopted country.
Will Yates has been talking to his son Lesly about his father's career and his tragic life story.
Last on
Sat 22 Mar 2014
10:06

GMT