Main content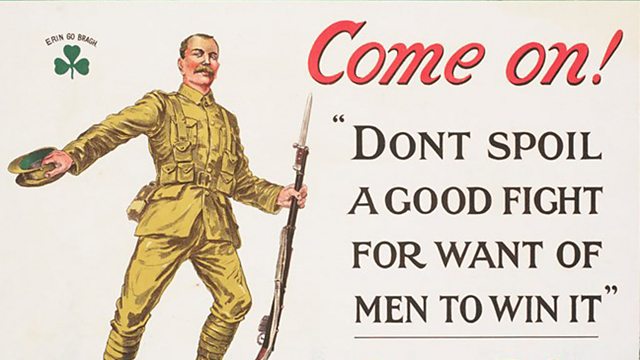 Propaganda posters for enlistment
Military recruitment poster printing was big business in Dublin during World War One. Dame Lane, in central Dublin, was once home to Hely's Print Works, just one of many printers to benefit from the booming business.
It is estimated that over two million posters were distributed and displayed around Ireland - in offices, on hoardings and in railway stations.
Ireland was unique within the United Kingdom in that conscription was not introduced. In light of this, a special effort was made to produce posters that might encourage Irishmen to enlist.
Professor David Fitzpatrick from Trinity College Dublin has written extensively about recruitment in Ireland during World War One.
Shane Harrison reports for BBC Newsline.
Duration:
More clips from BBC Newsline