Main content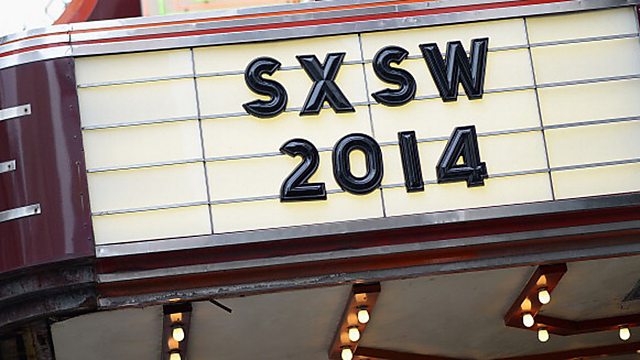 SXSW Highlights
Highlights from SXSW festival, including a device that registers your cardiac fingerprint; Research into ultrathin sensors; Ensuring developers creat accessible apps.
Edward Snowden's revelations on illicit surveillance continue to reverberate around the world. They are the subject of much debate at the SXSW Interactive Festival this year with a focus on devices that collect data with and without consent. LJ Rich reports for Click on data privacy and other highlights, including the wearable device that identifies your unique cardiac fingerprint and semi-autonomous social networking tools such as Whisper and Confide, which require a degree of biometric identification before use.
Ultrathin Sensors
Researchers in Australia have been developing ultrathin nanowires that are flexible and will enable the future development of electronic devices which you can press and stretch – to be transferred and possibly wrapped around your skin. They make for skin-like pressure sensors that are sensitive enough to measure your pulse. One of the researchers, Wenlong Cheng, from Monash University discusses how they work and their potential applications.
Appcessible
Apps are big business. Billions of dollars are spent on apps for smartphones and tablets globally. Just a few weeks ago Facebook bought WhatsApp, a messaging app making a fortune for its developers. But there is a digital divide happening right now over the screen of smartphones. It is not about economic status or education but one between people that can see and people who cannot. Appcessible.net based in New Zealand works with app developers to make their apps more accessible using a testing team of blind iOS and Android users. Simon Morton reports from New Zealand.
(Photo: SXSW 2014, Music, Film and Interactive Festival at the Paramount Theatre in Austin, Texas © Getty Images)
Last on
Chapters
SXSW Festival

LJ Rich reports from SXSW on the device that registers your cardiac fingerprint

Duration: 05:39

Ultrathin Sensors

Wenlong Cheng discusses his research into ultrathin sensors

Duration: 03:42

Appcessible

Simon Morton reports on the team ensuring apps are developed for people with disabilities

Duration: 04:46

Broadcasts