Main content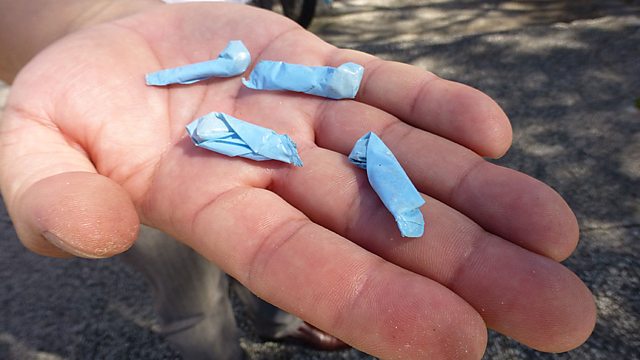 Uruguay's Radical Drugs Policy
How will Uruguay's legalisation of marijuana impact drug addiction?
Uruguay has legalised marijuana. It is the first nation in the world to break the International Convention on Drug Control, and legislate for the production, sale and consumption of cannabis. One of the arguments the government has employed to justify a change in the law is that it wants to separate the marijuana market from more problematic drug use. In particular, the smoking of 'pasta base' – a cheap, highly addictive, cocaine-derivative - which has become endemic in some poor communities of Montevideo.
So, will the legalisation of marijuana have an impact on the use, and abuse, of pasta base? Linda Pressly reports from Montevideo.
(Image: Doses of cocaine paste, or 'pasta base' as it's known locally in Uruguay, wrapped in plastic, and ready to be smoked. Each dose costs around US$1 or US$2. BBC Copyright)