Main content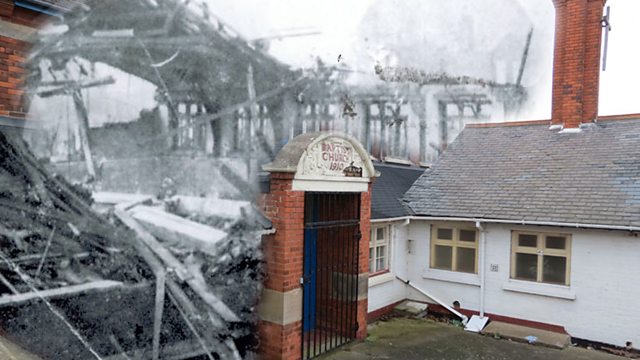 Cleethorpes, Lincolnshire: Air Raid Shelter
The first civilian built bomb shelter in Britain
In Yarra Road in Cleethorpes, one resident owns the toughest garage in Britain.
A closer look at this unique building offers clues to its previous life. Today a listed building, this former air raid shelter is not only the first civilian built bomb shelter in the country but the oldest surviving World War One shelter in the UK.
Built as a defence against the Zeppelin raids by local chemist Joseph Forrester, this concrete structure, in places up to nine feet thick, is a direct result of bombs dropped on a nearby church.
Engine trouble forced the Zeppelin commander to abandon his London target and head up the coast towards Spurn. In the early hours of 1 April 1916, this silent terror dropped six bombs on Cleethorpes killing 31 soldiers billeted at the Baptist Church on Alexandra Road, and wounding many more.
Location: Yarra Road, Cleethorpes, Lincolnshire DN35 8LS
Image of the Baptist Church just after the air raids, and now
Photograph courtesy of Friends of Cleethorpes Heritage
Duration:
More clips from World War One At Home