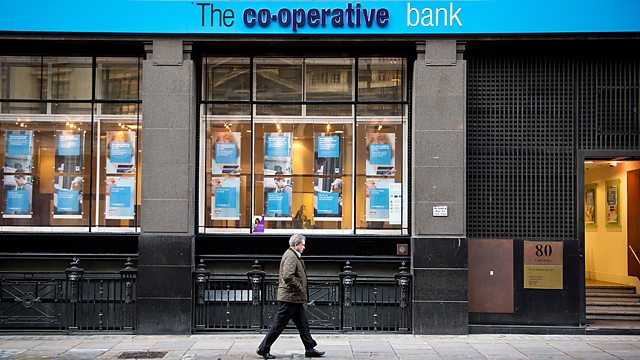 Co-op boss: We're still the largest shareholder in the bank
The chief executive of The Co-operative Group, Euan Sutherland, answers questions from two long-term members of the Co-op.
In this 90-second summary Ian Chamberlain asks whether the group can still legitimately call itself a co-operative and David Cooper, who's banked with the Co-op for forty years asks whether the organisation has the potential to take back more control of its own bank in the future.
In 2013 The Co-op Group was forced to give up control of the bank to outside investors after there was a £1.5 billion pound black hole in its accounts. It still controls a 30% stake, but retains the right to veto any change that could conflict with the group's ethical values.
Featured in...
Bring yourself up to speed with 90 second summaries of the stories you need to know about