Main content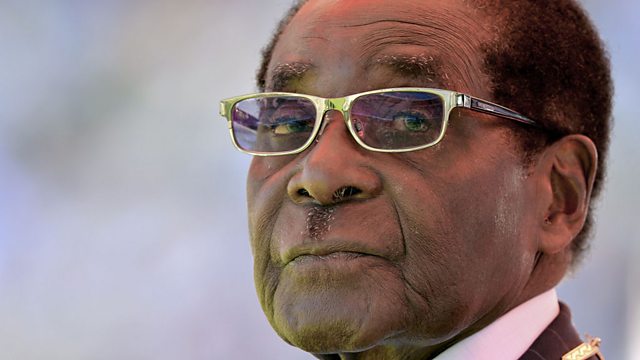 Mugabe at 90
Mugabe's 90th birthday; An Ode to Kiev; Finding the Apollo of Gaza; Bizarre English phrases in Pakistani journalese; What Guanatamo Means for Afghans; and Iran's heavy metal scene
As President Mugabe celebrates his 90th birthday, Zimbabwean journalists working for BBC Africa share their memories of the rollercoaster of living and reporting on the man who's spent over three decades in power. Kim Chakanetsa, Lewis Machipisa and Stanley Kwenda.
An Ode to Kiev
The golden statue of Mother Ukraine watched over Independence square in Kiev as it turned into a bloody battleground between protestors and government forces this week. Ukrainian journalist Olexiy Solohubenko paints a unique picture of the unrest as it continues amongst the city's famous landmarks.
The Apollo of Gaza
A statue thought to be an ancient bronze of Apollo, Greek God of poetry and love, has dropped off the radar after being found in the sea off Gaza last summer and surfacing briefly on eBay. It is 2,500 years old and priceless. Shahdi Alkashif from BBC Arabic reports.
Pakistani Journalese
It's now fairly commonplace to hear English phrases crop up in Urdu news bulletins - words like "targeted killing" and even the Latin phrase "suo moto" are used widely in Pakistani journalese and in regular conversation. But how did these phrases come about and what do they say about Pakistani media and society? Fahad Desmukh sends a letter from Karachi.
What Guantanamo means for Afghans
It's a place that became significant across the world but in Afghanistan the word Guantanamo has become part of the national psyche - inspiring songs, literature and a national debate. More Afghans have been held in Guantanamo than any other nationality. Dawood Azami from the Afghan Service went to visit the prison in Cuba and assesses the significance of the place in the mind of Afghans.
Music of the Iranian Underground
Why is heavy metal often the music of choice for rebellious Iranians? BBC Persian's Behzad Bolour meets the metal heads who've rebelled against the restrictions on music in the decades since the Revolution, and describes an encounter with one extraordinary musician who walked from Iran to Sweden carrying the guitar he'd made himself.
Online Greatest Hits
Fifi Haroon gives the low down on the top-hitting stories across the Language Service websites, including Kazakh lingerie and Israeli dog poo.