Main content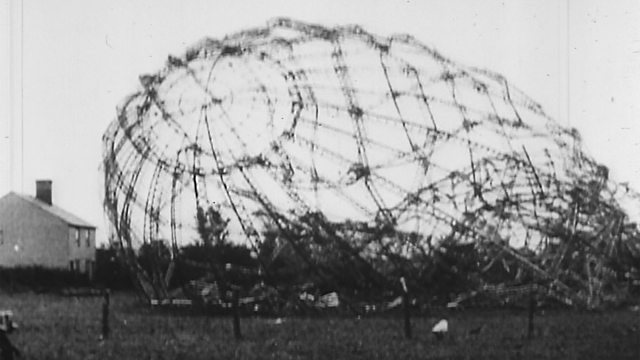 Little Wigborough, Essex: Zeppelin Crash
The night of 23-24 September 1916, was a dramatic one for Essex, as two German Zeppelin airships crashed in the county. One came down in flames at Great Burstead, and the other landed intact in Little Wigborough.
Having bombed London, the airship L33 was heading for home when it was hit by an anti-aircraft shell. It eventually crash-landed near New Hall Cottages in Little Wigborough, its huge 650ft long body buckling as it straddled a country lane.
The German captain, Alois Bocker, decided to set the Zeppelin on fire. He even tried to warn those living in a cottage nearby, but the terrified occupants refused to open the door. Bocker and his crew then headed up the road towards Peldon but were arrested when they asked a policeman for directions to Colchester. The crew were taken to Mersea Island where they were transferred to the military.
Location: Copt Hall Lane, Little Wigborough, Essex CO5 7RD
Duration:
More clips from World War One At Home