Main content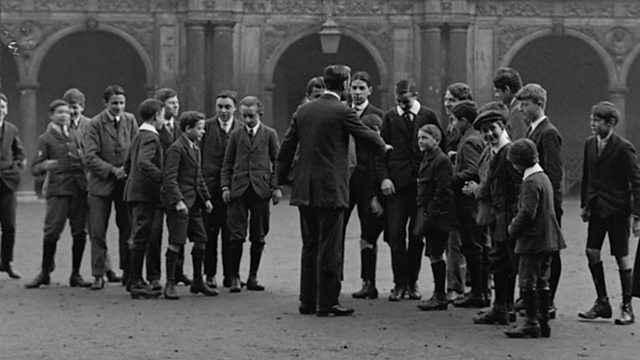 St John's College, Oxford: Belgians Find Refuge
Belgian refugees fleeing the advance of the German army are welcomed to Oxford
In the early part of the Great War, Belgian refugees who arrived in Oxford had 'star' status in the community. A fundraising Belgian Day on the streets of the city raised near £1,800 - a huge sum.
When several Belgian soldiers – who were brought to the makeshift hospital set up in the Examination Schools – died, they were buried with full military honours. Thousands lined the streets to watch the cortege.
Ruskin College took in many of the refugees who had fled their homes as the invading German army swept through Belgium and a school for Belgian boys, taught in French, was set up at St Johns College on St Giles.
One of the refugees who came to Oxford was Florimond Cleirens. His short book, A Plain Tale from Mailines, was published just months after his arrival. It brings to life his story in the early months of the war in Oxford.
Location: St John's College, St Giles', Oxford OX1 3JP
Image shows Belgian refugee boys at St John's College
Photograph courtesy of Imperial War Museums
Reporting for the BBC: Jane Markham, Podcats Productions
Duration:
Featured in...
Over 250,000 Belgians fled to Britain when Germany invaded Belgium.

Places around Oxford that tell a story of World War One
More clips from World War One At Home