Main content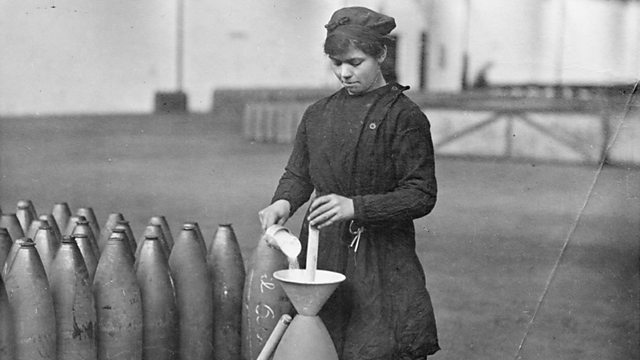 Grimsbury, Oxfordshire: Canary Babies
The children of women munitions workers that were born yellow
Gladys Sangster's mother worked at the National Shell Filling Factory Number 9 on the outskirts of Banbury during WW1. The skin of many women working in munitions used to turn yellow due to contact with the chemicals in the TNT powder they handled and were known as canary girls - but it is less well known that the babies of these women were also born yellow and known as 'canary babies'.
Gladys, now in her late nineties, was one such baby and she talks about her parents work at the factory - her mother who led a team of women and her father, whose job it was to accompany the filled shells by train to the coast for dispatch to the front.
The factory complex is now a field overgrown with brambles and there is little to betray its former use, although because of it, the land is now a protected site of archaeological significance.
Location: Grimsbury, near Banbury, Oxfordshire OX17 2XA
Image shows 'canary girls' working at the factory
Photograph courtesy of Imperial War Museums
Reporting for the BBC: Jane Markham, Podcats Productions
Duration:
Featured in...
Places around Oxford that tell a story of World War One

How war transformed the status and role of women
More clips from World War One At Home