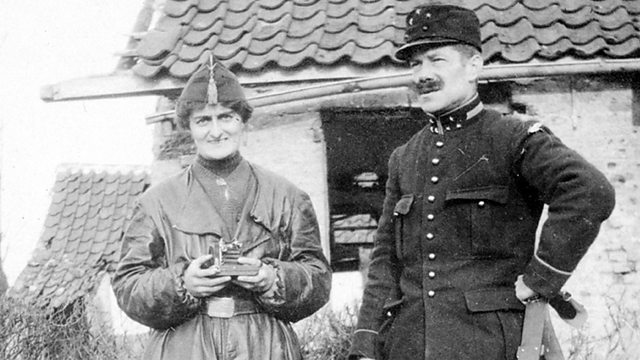 Barnfield Theatre, Devon: The Angels of Pervyse
Elsie Knocker was a motorcyclist, a mother and one of the most famous women of the war.
Born in Exeter, she lived and worked metres from the frontline in Belgium. With her friend Mairi Chisholm, she set up a first aid post in the cellar of a house in the village of Pervyse 17 miles north of Ypres. Their work so close to the battlefield was recognised internationally and they became celebrities of the conflict.
Known increasingly as the women, angels and madonnas of Pervyse, they were probably the most photographed women of the war. This fame enabled them to return to Britain to raise funds to continue their frontline first aid.
Elsie described their work in Exeter's Barnfield Hall on 9th May 1916. She claimed £60/month ran their dug-out, base hut, two ambulance cars and one motor lorry. The Exeter audience collected £184 4s.
Elsie worked in Pervyse until a gas attack in 1918 forced her back to Britain. She was awarded the military medal. Her work is remembered on film, in photos and in books.
Will the angels of Pervyse also be commemorated in bronze outside the Belgian cellar where they worked?
Location: Barnfield Theatre, Exeter, Devon EX1 1SN
Image shows Elsie Knocker
Photograph courtesy of Imperial War Museums