Main content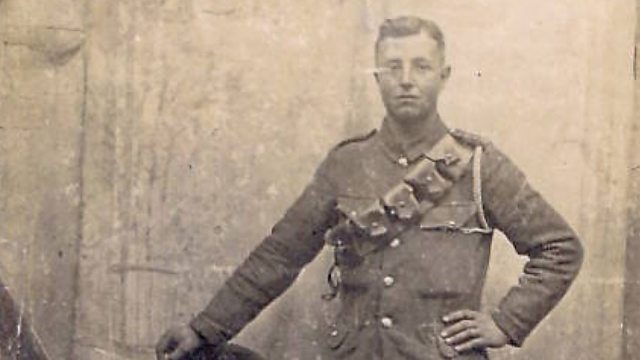 St Peter's Parish, Guernsey: Serving Across Europe
One man's journey from St Peter's, to the Somme and Salonica and back again
Edmund Lenfestey was 18-years-old and serving with the Guernsey Militia when he volunteered to serve in the Royal Field Artillery.
Having received training at Swanage and Woolwich he was sent to France and Belgium serving at the Somme, Passchendaele and Ypres.
He was sent to Italy and was wounded when an enemy shell fell on the house he and his unit had occupied, but recovered to serve again.
After serving in Greece he was sent to the Black and Caspian Seas in a bid to protect the oil pipelines following the Russian Revolution.
On his return to his island home in June 1919, he wrote down his memoirs, which steer away from the horrors of war but offer a personal and moving account of his war.
Later in life Edmund revisited his memoirs and made some changes due to his changed view of the past.
Location: Le Bordage, St Pierre du Bois, Guernsey GY7 9LF
Image shows Edmund Lenfestey in uniform during the war
Photograph courtesy of Imperial War Museums
Presented by Ben Chapple
Duration:
Featured in...
Places in Guernsey that tell a story of World War One

ANZAC and Commonwealth troops
More clips from World War One At Home