Main content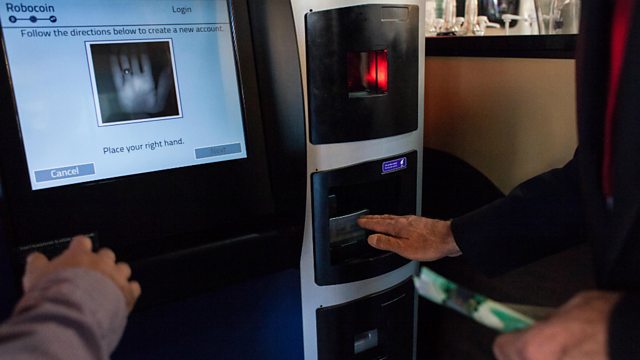 Bitcoin ATMs to launch in the UK: How do they work?
A technology blogger explained how the virtual currency cash machines work. A London bar owner explained why he is installing a Bitcoin ATM in one of his venues.
Cash machines that 'dispense' the virtual international currency Bitcoin, are due to launch in the UK.
Technology blogger Rory Reid said that "with a virtual currency machine, you put cash in and then you get virtual money out" and explained how they work:
"You have an app on your phone, which is a Bitcoin wallet, you then put a £50 note into the machine, scan the app on the machine, and then the money that you put in is then turned into virtual currency, which is then stored on your phone in the app, which you can then spend through direct transactions over the internet."
Nick Letchford, who runs bars in the Shoreditch area of London which accept Bitcoins, is installing what he believes will be the first Bitcoin ATM in the country in one of his venues, within the next few weeks.
"The main people who seem to be using the Bitcoin are the tourists for obvious reasons, there is no exchange rate, it's global, it is a borderless currency," Mr Letchford said to Chris Warburton.
The ATM pictured, one the world's first, is in Vancouver, British Columbia, Canada.
Duration:
More clips from Saturday Edition