Main content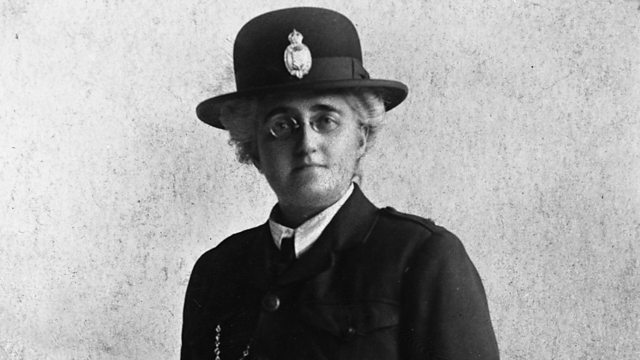 Grantham, Lincolnshire: First Policewoman With Powers to Arrest
Edith Smith was the first female officer to be given full powers of arrest.
She was sworn in at Grantham Police Station in 1915. Edith was brought in by Grantham Borough Police primarily to deal with prostitution in the town.
Women of ill-repute had been attracted to the area because of the large number of troops billeted at the nearby army camps at Belton and Harrowby.
A report sheet dated 1917, gives a flavour of her duties; "40 foolish girls warned, 20 prostitutes sent out of Grantham, 2 fallen girls helped, 5 bad women cautioned."
By 1917, there were over 2,000 women patrolling the country.
Edith worked seven days a week for two years.
She resigned from the force in 1918 due to chest trouble and died five years later after taking an overdose of the painkiller morphia.
The International Association of Women Police celebrates its centenary in 2015.
Location: Grantham, Lincolnshire NG31 6PZ
Image of Edith Smith
Photograph courtesy of Lincolnshire Police
Duration:
Featured in...
People who changed the world around them

Places in Lincolnshire that tell a story of World War One

How war transformed the status and role of women
More clips from World War One At Home