Main content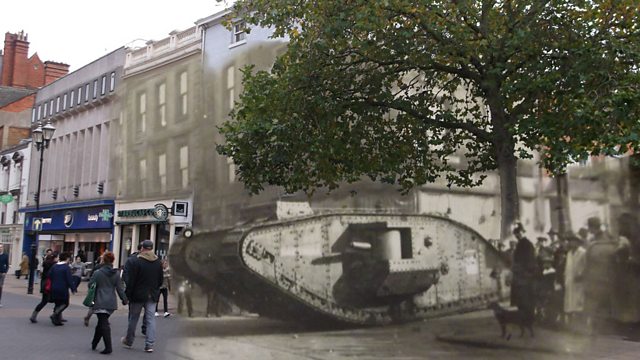 White Hart Hotel, Lincoln: Birthplace of the Tank
The top secret mission to invent a military tank was carried out in a Lincoln hotel
The first ever tank was invented at a Lincoln engineering company, William Foster & Co Ltd in 1916.
They had been approached by the Admiralty Landship Committee to design a prototype tank. The top secret work was carried out in a room at the White Hart Hotel in the city by Foster's Managing, Director William Tritton, his Chief Draughtsman, William Rigby and Major Walter Wilson of the War Cabinet.
The first design was deliberately falsely described as a water carrier for Mesopotamia to conceal its true purpose. The workers referred to them as 'water tanks' or simply 'tanks' and the name stuck.
On 22 September 1915 Tritton sent the following telegram to the Admiralty:
'New arrival by tritton out of pressed plate STOP
Light in weight but very strong STOP
All doing well Thank you STOP
Proud parents'
The tanks of today are still recognisably from the original design, made in Lincoln.
Location - White Hart Hotel, Lincoln, Lincolnshire LN1 3AR
Image shows Cornhill, Lincoln
Old photograph courtesy of Lincolnshire Archives
Duration:
More clips from World War One At Home