Main content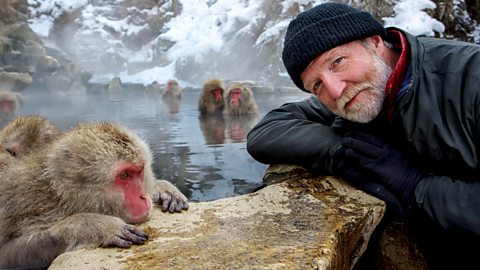 Monkey Planet
Meet the primates - Your animal family as you've never seen it before.
On TV
No upcoming broadcasts
Supporting Content
Meet the presenter

George McGavin fell in love with the wildlife around him at an early age and has spent a lifetime observing the wonderful world of animals. Raised in Scotland, he went on to spend most of his life impassioning students through teaching at Oxford University and travelling around the globe on missions to discover new species and explore untouched wilderness. He now turns his hand to presenting natural history documentaries, a career he describes as his 'dream job'.

In this BBC Media Centre article there is a clip where George talks about making the series.

He has appeared on our screens in numerous BBC series including: 

With an impressive academic history and a passion for all animal species, George has written several books and regularly speaks to audiences about insects, ecology, evolution, conservation and exploration.

George is a champion of insects as a food source, claiming they're just like 'flying prawns'. He has had several insects named in his honour and hopes that they survive him.