Main content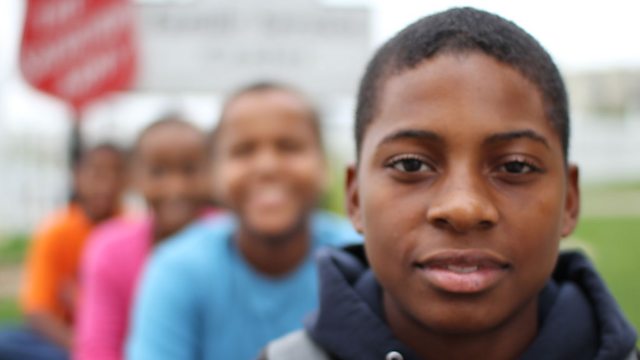 Child Poverty in the US
As child poverty reaches record levels in the USA, we hear from 13-year-old Jonny - who is living in a shelter for the homeless - and educator Bill Strickland.
We look at child poverty in America, as seen through the eyes of 13-year-old Jonny Davis who is living in a shelter for the homeless after his parents lost their business in the recession. And we are joined by Bill Strickland - the inspirational educator who advises President Obama on how to get children out of poverty.
Asim Shahmalak is a British-Pakistani doctor who has taken a break from doing hair transplants for balding celebrities to offer his services to the victims of acid attacks in his home city of Karachi.
The work of German artist Sabine Moritz deals with her memories of growing up behind the iron curtain, in communist East Germany. Our reporter Nicki Paxman went to meet her at an exhibition of her work in London.