Main content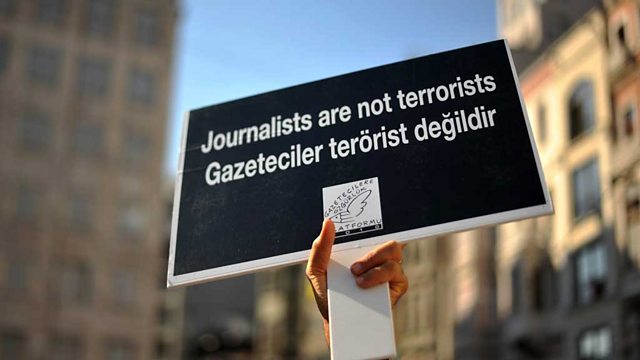 Turkey's Hidden Truths
Selin Girit looks at Turkey's anti-terror laws, which have been used to jail dozens of journalists over the last six months.
After a three-year freeze, Turkey has restarted negotiations to join the European Union. Tourism and the economy are booming. And yet the country remains one of the biggest jailers of journalists in the world. Intimidation is rife and self-censorship commonplace. Critics of the prime minister, Recep Tayyip Erdogan, accuse him of becoming increasingly authoritarian, particularly against anyone he regards as opposing his government.
Turkey has notoriously vague and extensive anti-terror laws which have been used to jail dozens of journalists over the last six months. Journalists say these laws have been used as a pretext to prevent them from reporting on subjects the government finds sensitive, such as the Kurdish issue or Turkey's policy towards Syria.
The coverage of protests last summer in Istanbul, sparked by plans to build over a park, also drew the ire of the prime minister and other members of the government. Following her reporting of these protests, the BBC's Selin Girit, was the target of a hate campaign on Twitter – begun by a senior Turkish politician. She received threats of rape and murder. For Freedom 2014, the BBC's season of programmes looking at what freedom means today, Selin returns to Turkey to investigate why journalists so often find themselves under attack from the authorities.
Featured in...
Interviews, documentaries & voices from 20th and 21st century Turkey.

Whether it's freedom from surveillance or freedom to be single, what is freedom?