Main content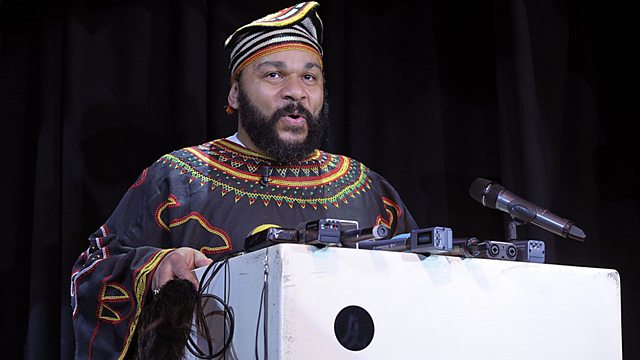 Dieudonne: France's Most Dangerous Comedian?
What does the popularity of controversial comedian Dieudonné tell us about France today? Helen Grady meets some of his supporters and those who think he's a dangerous anti-Semite.
Dieudonné has divided France with his controversial comedy. His shows are sold out, his videos get millions of hits online, and people around the world from firefighters to famous footballers have been photographed doing the 'quenelle', a gesture he popularised. Many fans see Dieudonné and the quenelle as expressing their anger and disillusionment with 'the system'. But the French government has banned his shows and his opponents say Dieudonné is a dangerous anti-Semite who is popularising the ideas of the extreme-right.
Helen Grady investigates why Dieudonné has become so popular, and whether his critics are right to claim he is become a 'recruiting sergeant' for the French National Front.
(Image: French controversial humorist Dieudonne M'bala M'bala gives a press conference in Paris. Credit: AFP/Getty Images)