Main content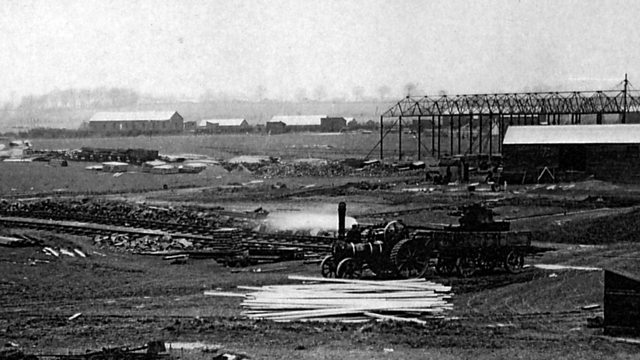 Mossband, Cumbria: Devil's Porridge
Biggest explosives factory in the world was on the Scottish border
The biggest explosives factory in the world, which employed 30,000 people, was built on the border of Scotland.
Stretching nine miles from Cumbria to Dumfries and Galloway; it made 800 tonnes of Cordite propellant per week. From 1915, many of the shells and bullets fired by the British forces in WW1 used the smokeless powder, made by the staff at H.M.Factory Gretna.
It was the largely female workforce who mixed concentrated acid with cotton and solvent to make - what Conan Doyle called – 'The Devil's Porridge'.
They lived in an industrial complex that was like a small city, with its own power station, 125 miles of railway track, 34 railway engines, giant laundries, a ballroom, cinema, two purpose built townships, and kitchens producing 14,000 meals and 13,000 loaves of bread a day.
The factory was mothballed at the end of 1918, and in 1924 much of the plant was auctioned off to claw back money for the taxpayer.
Little is left of the original factory in Cumbria except for the water pumping station which drew 15 million gallons of water a day from the river Esk near Longtown. The site of the old Mossband works is now used as a munitions depot for the Ministry of Defence (MoD) employing 180 people.
Location: Mossband near Longtown, Cumbria CA6 5LY
Image shows the Mossband site
Photograph courtesy of Gordon Routledge
Duration:
Featured in...
Places in Cumbria that tell a story of World War One

The production boom that fuelled the frontline
More clips from World War One At Home