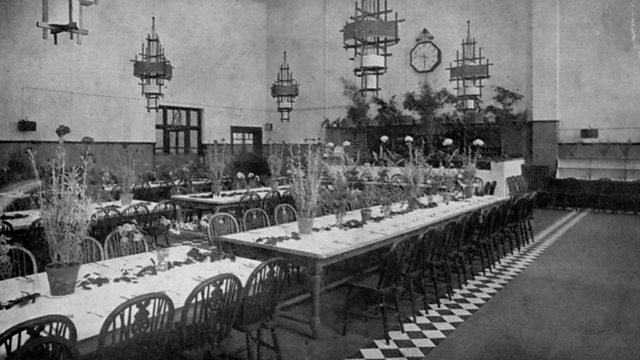 Gretna Tavern, Cumbria: Curbing Wartime Drunkenness
In 1916, the civil service bought out the pubs and breweries in the Carlisle area, because anti-social behaviour was considered a potential threat to the war effort. The government decided to nationalise the public houses in Carlisle to stamp out drunkenness in the area.
With an influx of 30,000 migrants working in the nearby munitions factory at Gretna, the city couldn't cope with people intent on drinking the bar dry.
The solution was to reduce opening hours, close some pubs, outlaw the buying of rounds, give salaries to landlords, brew low alcohol beer, sell soft-drinks, and a strict 'no alcohol without food' policy.
Arrests for anti-social behaviour dropped and 'the Carlisle experiment' was such a success that it lasted until 1971, when the pubs and breweries were privatised again.
The Gretna Tavern on Lowther Street was the first establishment to be opened under the Central Control Board reforms. It's bright, airy, family-friendly interior, with its emphasis on food and entertainment, pointed the way to the future.
King George V and Queen Mary gave it the royal seal of approval when they visited the converted former post office - with its classical façade - on the Monarch's first official visit to the city in 300 years.
Employing the best architects and designers, the typical state-managed pub was a very sober affair. With none of the advertising associated with the Victorian pub, they deliberately resembled a house in the country.
After initial local resentment, people grew to love their distinctive hostelries and look back with fond memories on the time when civil servants served them beer.
Location: The Gretna Tavern, Lowther Street, Carlisle, Cumbria CA3 8DA (Now Lloyd's Bank)
Image of the interior of The Gretna Tavern
Photograph courtesy of Ashley Kendal
Featured in...
Rationing, supplying the frontline, drinking ...

Places in Cumbria that tell a story of World War One

Everyday life in the towns, villages and countryside