Main content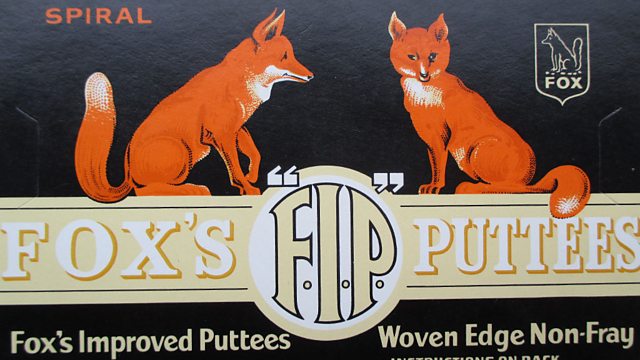 Tonedale Mill, Somerset: Weaving Puttees For Worldwide Soldiers
British 'Tommies' got to know – and hate – the spiral leg bindings which were an essential part of their combat uniform. Tens of thousands were produced at Tonedale Mill in Wellington.
From the late 19th century until the middle of the 20th century, Fox Brothers' production became increasingly focused on fabrics for the British military.
During the First World War, Fox Brothers supplied over 8,000 miles of cloth to the British and Allied governments, including the largest single order for textiles placed during the war: 852 miles of cloth supplied to the Ministry of Defence to make 'puttees'.
Spiral leg puttees were used by the military as a part of the regular soldier uniform.
Location: Fox Bros, Tonedale Mill, Wellington TA21 0BA
Image Courtesy of Fox Brothers, Tonedale Mill
Duration:
More clips from World War One At Home