Main content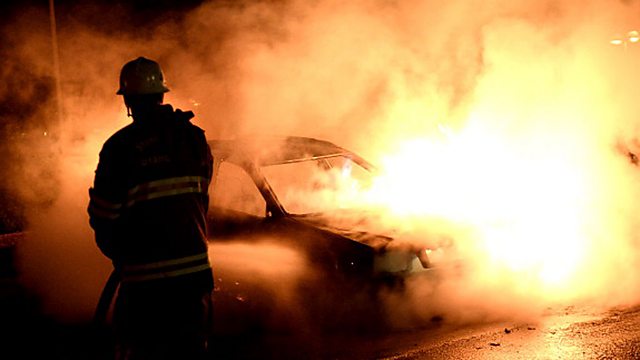 Keeping Firefighters Safe
How sensors in the boots of firefighters help locate them in an emergency; Enabling hunters to avoid shooting colleagues; Boosting the Kazakh language on Wikipedia and beyond
Firefighters daily embark on one of the most dangerous jobs in the world. Making sense of the confusing terrain of a burning building and ensuring where the firefighters are in case they get into difficulty is often problematic. Researchers in Sweden have been exploring the feasibility of putting new sensor devices into the soles of firefighters' boots to keep track of them. Click talks to Peter Handel about the research.
Hunter Beware Hunter
Each year hundreds of amateur hunters around the world are accidentally killed or maimed by each other when rifles fire at them instead of the prey they are hunting. New technology from New Zealand adds a laser tracking/identifying device to rifles to make them safer to use. Simon Morton reports from New Zealand.
Translating Kazakh
Rauan Kenzhekhanuly was part of a delegation visiting the UK last week to attend the Bett educational technology conference. In particular he was to speak about Bilim Land, a learning platform for students in the Kazakh language. Part of the problem with utilising the internet is that not enough of it is in the Kazakh language. To tackle that Rauan Kenzhekhanuly's organisation has forged partnerships with European companies, such as Twig, that specialise in providing content via a number of media tools for translation. He discusses the project with Click.
(Photo caption: A firefighter extinguishes a burning car in Kista, Stockholm ©AFP/Getty Images)
Chapters
Keeping Firefighters Safe

How sensors in the boots of firefighters help locate them in an emergency.

Duration: 04:28

Hunter Beware Hunter

Simon Morton reports on a device to enable hunters to avoid shooting accidents.

Duration: 04:07

Translating Kazakh

Boosting the Kazakh language on Wikipedia and beyond.

Duration: 04:27