Main content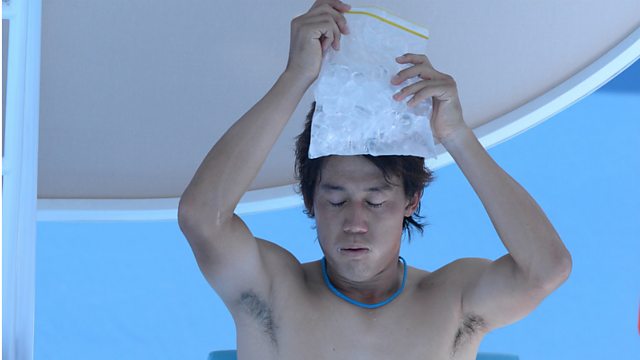 Australian Open doctor on extreme heat at tournament
In Melbourne the extreme weather has caused problems at the Australian Open. Play was suspended overnight on Thursday 16th, as on the uncovered courts temperatures reached 43C.
Dr Tim Wood, the tournament's chief medical officer, said "we do warn the players" about the heat and man "is adapted" to cope:
"From a medical perspective we know that man is well adapted to exercising in the heat," he said. "We evolved on the high planes of Africa chasing antelopes for eight hours under these conditions."
He continued, "whether it's humane or not, that's a whole different issue".
He said that the players have "plenty of time" to recover between matches.
Duration:
Featured in...
Bring yourself up to speed with 90 second summaries of the stories you need to know about
More clips from 5 Live Breakfast