Main content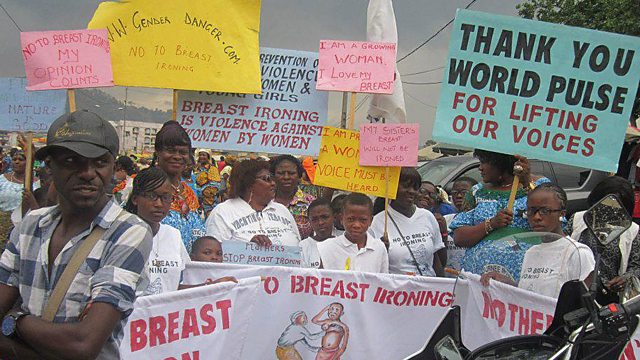 Fighting 'Breast Ironing' in Cameroon
Cameroonian journalist Chi Yvonne Leina on the practice of breast 'ironing' to disguise the onset of puberty and why it needs to end.
As a child, Cameroonian Chi Yvonne Leina escaped her grandmother's attempts to iron her breasts - a secretive practice aimed at disguising the onset of puberty, sometimes carried out with hot stones.
Steve Leafloor began his career as a hip-hop dancer, performing with artists such as James Brown and Grandmaster Flash. He now teaches break dancing to remote Inuit communities in the Canadian Arctic, where suicide rates are higher than the rest of Canada.
In London in the 1970s two men famously reared a lion - Christian the Lion - who was sold to them by Harrods' pet department which is now about to close. 'Ace' Bourke and John Rendall explain how they came to buy a lion cub during a day out in London.
Also on the programme the New York beekeeper travelling the world helping others to follow his passion. And, British film director Steve McQueen, on making 12 Years a Slave.
(Picture: Women protest against the practice of breast ironing in Cameroon. Credit: Gender Danger)