Main content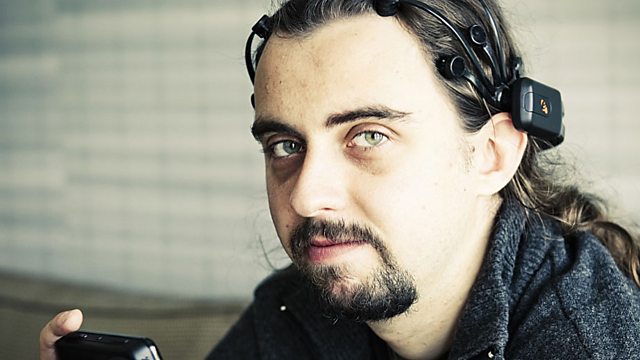 Brain Scans With a Smartphone
The app that can take EEG brain scans enabling the correct diagnosis of seizures. Plus, home treatment for epileptics and the device that stabilises tremors of Parkinson's disease
In Bhutan there are very few specialist doctors who can help patients with neurological conditions. Many people who have seizures, for example of epilepsy, remain undiagnosed and untreated. To circumvent the problem researchers have developed a new smartphone and tablet app that can take electroencephalogram (EEG) brain scans. It is being clinically tested in Bhutan with funding from the Canadian government, part of the Grand Challenges Canada project. This device could have a huge impact, enabling rural community health workers to liaise with neurologists in distant centres in identifying seizure disorders. Click hears from one of the key people behind the innovation, Dr Farrah Mateen.
Home Video Telemetry
In medical centres of the developed world where diagnosis of epilepsy following a seizure is suspected, patients are admitted to hospital usually for up to five days to record the brain waves and to synchronise a video recording. Even for a wealthy country like the UK this is costly and has led to long waiting lists for beds. But what if patients could monitor themselves at home – lessening the demand for hospital admission? That is the thinking behind the new approach taken by King's College Hospital in London. Colin Grant went along to the hospital to learn more from patients and from the neurologist, Franz Brunnhuber.
Liftware
Liftware is a tool to help for people with Parkinson's disease and other conditions that lead to uncontrollable tremors. The device is attached to a spoon to help stabilise the tremors when a person with Parkinson's disease tries to eat. Click hears from Berta who suffers from Essential Tremor disease about how the device might impact on her life, and from Anupam Pathak, one of the team behind Liftware.
(Photo: Smartphone EEG and software developer Arek Stopczynski (co-investigator) being tested for portable EEG diagnostics in Bhutan © Arek Stopczynski)
Chapters
Smartphone EEG app

The smartphone enabling brain monitoring in Bhutan for the correct diagnosis of seizures.

Duration: 06:21

Home Video Telemetry

Colin Grant reports on the video telemetry trials to monitor epilepsy at home.

Duration: 04:07

Liftware

The device that helps people with Parkinson's disease stabilise tremors when eating.

Duration: 04:49