Main content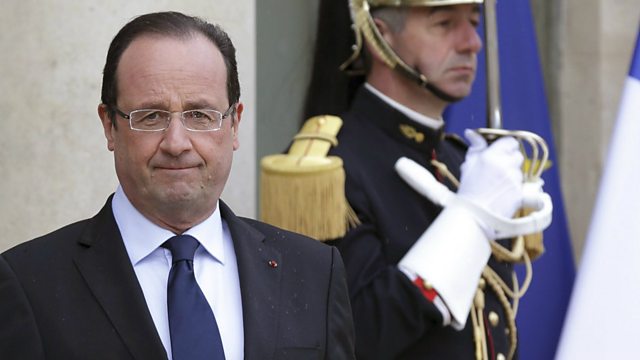 Have French Attitudes Towards Politics Changed?
French President Francois Hollande is considering suing a magazine which claimed he was having an affair. Have French attitudes towards politics changed?
The French president, François Hollande, says he is considering legal action against a Paris-based magazine over reports that he's having an affair. Mr Hollande does not deny the allegations, but said he deeply deplored the invasion of his privacy. French attitudes to the infidelities of their leaders, have historically been more indulgent than those of other countries. But are those attitudes now changing? It is not clear how the matter will play out on Mr Hollande's standing with voters. We speak to people in France and ask if it matters to them.
(Photo: French President François Hollande. Credit: Reuters)
Last on

Broadcast