Main content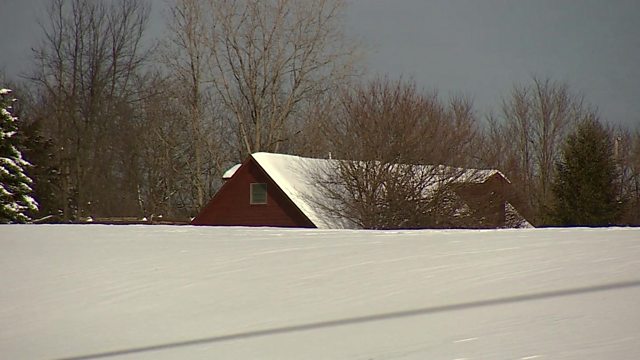 United States and Switzerland
Rajini Vaidyanathan in the US on the arctic cold in Hell, Michigan, and Alex Marshall meets a lawyer who wrote what he hopes will be the new Swiss national anthem.
Much of North America has been blanketed by snow in an unusually cold spell caused by a polar vortex. The arctic temperatures mean that Hell has frozen over. Rajini Vaidyanathan went to the hamlet of Hell in Michigan, to see what it's like, and how the locals are coping.
The Swiss national anthem contains lyrics like "When the Alps grow bright with splendour/Pray free Swiss, pray". It was written in the 1800s, and people complain it's irrelevant to life today. So the respected Swiss Society for Public Good has launched a competition to find a new one. Alex Marshall went to meet a successful criminal lawyer, and part-time musician in Zurich, to hear his competition entry.
Presenter: Pascale Harter
Producer: Arlene Gregorius
Photo: House in Hell, Michigan, semi-submerged in snow, during the unusually cold weather due to the polar vortex that caused temperatures to plummet to -28 degrees C.