Main content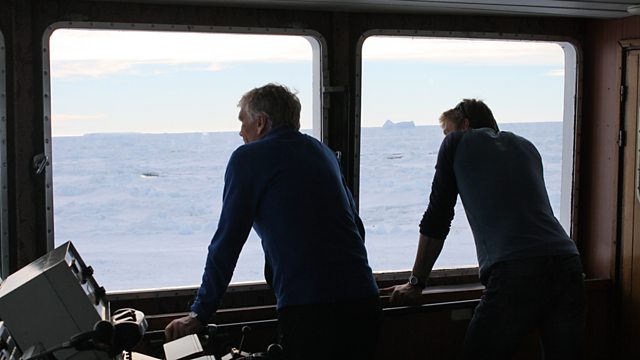 The Return To Mawson's Antarctica - Part Four
The mission to rescue the Australian Antarctic Expedition trapped in ice for 10 days.
The Australasian Antarctic Expedition has been retracing the steps of the first expedition to East Antarctica, a century ago. Its leader was Douglas Mawson, one of the great figures of the heroic age of exploration of the frozen continent.
In the last of the programmes from the Antarctic, Andrew Luck-Baker reports on the 10 days the scientists, tourists and crew of the ship, the Academik Shokalskiy, spent locked in the ice and their eventual release via helicopters from a Chinese ice breaker to an Australian vessel.
Last on
Help arrives!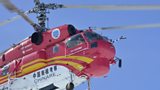 Rescue helicopter from the Xue Long arrives to transport stranded passengers to an ice floe next to the Australian vessel, the Aurora Australis.
Xue Long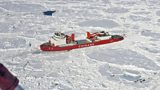 The icebreaker Xue Long meets the same fate as the Akademi Shokalskiy as it also becomes trapped in the thick pack ice - as seen from the rescue helicopter.  photo credit Rob Birch.
Broadcasts

The Curious Cases of Rutherford and Fry