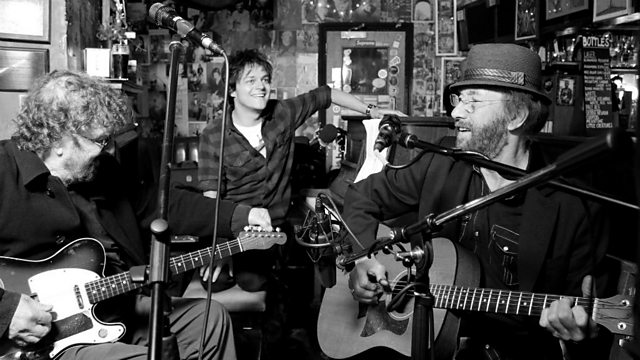 Jamie Cullum performs with Chas & Dave
Chas & Dave join Jamie Cullum around the piano for a good old-fashioned sing-a-long in a London pub.
The three perform I Can't Give You Anything But Love for Jamie's Piano Pilgrimage series on Radio 4. The three-part series, starting on Saturday 4 January, looks at the place of the instrument in our communities in the past and demonstrates its continued importance in many people's lives.
'I think the most surprising thing I learnt in this series was how vibrant and exciting the piano industry still is,' Jamie said. 'The way we live our lives today is so different and sometimes it's easy to think of the piano as part of another era. I learnt that the piano and its place in our society are as important as ever.'
Duration: