Main content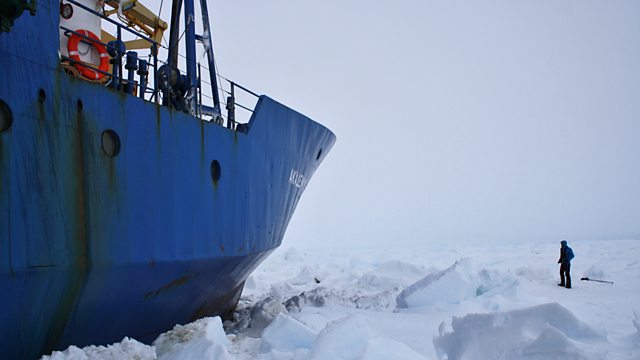 The Return to Mawson's Antarctica - Part Three
Discovery finds out how the seals and penguins are faring on and under the icebergs and in the freezing waters of the Antarctic.
Alok Jha and Andrew Luck-Baker continue to follow the scientists on the ongoing Australasian Antarctic Expedition 2013. They go out on fieldwork trips with the researchers studying how the wildlife that lives in this inhospitable environment is responding to climate change. Zoologist Tracy Rogers searches for leopard seals with underwater microphones. From a safe distance she takes a small sample from a Weddell seal to find out what it's been eating. Ornithologist Kerry-Jayne Wilson discovers that an iconic breeding colony of Adelie penguins at Cape Denison, the rocky area where Douglas Mawson built his expedition hut, has depleted numbers as the fast ice has grown.
Producer: Andrew Luck-Baker
Image: Ice-blocked bow of the Shokalskiy and expedition doctor Andrew Peacock
Last on
Weddell Seals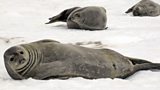 Adelie Penguins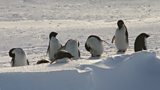 A line-up of Adelie penguins
Icescape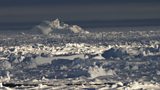 Early morning view of an iceberg in pack ice
Stranded!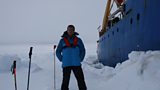 Andrew Luck-Baker standing on the thick sea ice surrounding their research vessel, the Akademik Shokalskiy.
Port stern view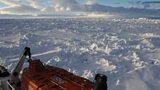 Extent of the ice as seen from atop the ship
Broadcasts

The Curious Cases of Rutherford and Fry