Main content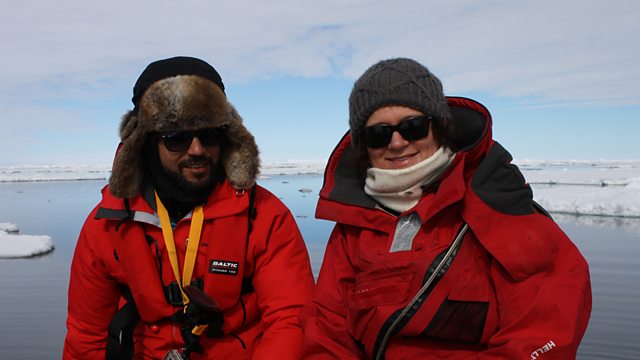 The Return to Mawson's Antarctica - Part Two
Join the Australasian Antarctic Expedition studying ice and the water underneath it. Could changes in the water beneath the ice have consequences for the world's oceans?
Alok Jha and Andrew Luck-Baker continue to follow the scientists on the ongoing Australasian Antarctic Expedition 2013. Ice, the oceans and climate change are the themes this week as one of the expedition scientists makes a troubling finding. Moored in Commonwealth Bay in East Antarctic, the expedition's oceanographer Erik van Sibble discovers a stunning difference in the nature of the water beneath the sea ice. Although it is a preliminary finding, the consequences for the motions of the world's oceans and climate change could be dramatic.
With thanks to AAE volunteer scientist Terry Gostlow for sound recording assistance.
Longest Day in Antarctica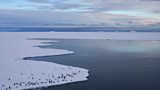 View of Antarctica at 0040 on Midsummer's day in Antarctica - the region's December summer solstice.
Right Time, Right Place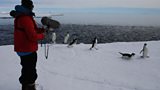 Discovery producer Andrew Luck-Baker recording Adelie penguins leaping out of the water onto the ice
The Curious Cases of Rutherford and Fry