Gifts and Giving
The Forum this week discusses the hidden messages behind the giving and receiving of gifts – whether on the international stage, the board room or within the family. Just how easy is it to cause major offence with the wrong diplomatic gift? Harry Liebersohn of University of Illinois, Barry Tomalin of the London Academy of Diplomacy, and Jamaican poet Lorna Goodison generously give their time to presenter Quentin Cooper.
Last on
Mon 23 Dec 2013
03:06

GMT
Harry Liebersohn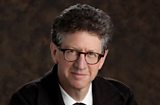 Harry Liebersohn is a professor of modern European history at the University of Ilinois in Urbana. His research centres on cultural encounters between European and non-European peoples since the late 18th Century. Professor Libersohn is author of The Return of the Gift: European History of a Global Idea.  Photo by Phil Cantor Photography
Lorna Goodison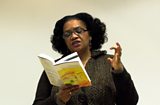 Jamaican poet Lorna Goodison was has won numerous awards for her poetry and prose, which includes From Harvey River: A Memoir of My Mother and Her People, three collections of short stories and nine collections of poetry. Her work, translated into many languages, is widely published and anthologised. She teaches at the University of Michigan, where she is the Lemuel A. Johnson Professor of English and African and Afroamerican Studies.  Photo courtesy of Alice Mullen.
Barry Tomalin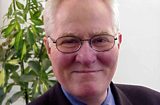 Barry Tomalin is a distinguished writer, trainer, public speaker and global business consultant. He is a lecturer in cultural awareness training at the University of East Anglia's London Academy of Diplomacy. His books include The World's Business Cultures and How to Unlock Them. 
60 Second Idea to Change the World
Harry Liebersohn wants to imagine a special day when we give our neighbours a gift with some small cash value. It could be a flower, it could be an origami poodle for their children, it could be a sample of your favourite cuisine. Small is not a burden on you or your neighbour, but it creates a modest moment of friendliness. This would be an international holiday, and in our globalised societies, it would permit neighbours from different cultures to meet one another. If it helps turn stranger-neighbours into friendly neighbours, then it will already have taken our collective civility one step forward.
Next Week
How important are hands to our sense of being human? How advanced is the science of hand transplants, and how two human hands create music out of chaos. With surgeon Simon Kay, bioengineer Lynette Jones and conductor Sakari Oramo.