Main content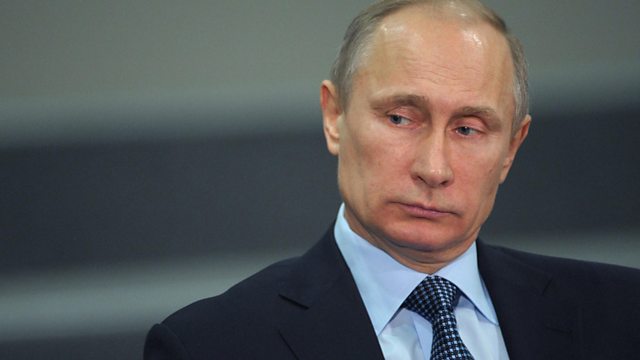 The Putin Project
Will the 2014 Winter Olympics in Sochi showcase a resurgent Russia or hide real problems within? Lucy Ash investigates.
The 2014 Winter Games are a potent symbol of Vladimir Putin's growing confidence on the world stage. For the Russian president, Sochi is not just a chance to showcase Russia's top sportsmen and women. It is a global seal of approval for the way he has dragged his country out of chaos, given it prosperity, and restored its independent place in world affairs.
But does Sochi also represent many of the ills in Russian society? The run-up to the Games has also been marred by claims of forced evictions and exploitation of migrant workers building many of the venues. Lucy Ash investigates claims that the authorities have encouraged local Cossacks to attack Central Asians and other foreign workers. Putin, who energetically promotes his image as a judo champion, says he leads a healthy, dynamic nation. But in the average village, many are hooked on vodka, heroin or worse. Russian men have an average life expectancy of just 60 years – among the shortest in Europe.
Lucy also examines Putin's international clout. After some deft diplomacy over Syria, Russia has gone some way toward re-establishing itself as a counterweight to the United States. But how strategically important is the Middle East? And what is the Kremlin's role in its own backyard? Putin positioned himself as a Russian strongman but how easily does his brand of Russian nationalism sit with his international ambitions.
(Photo: President Vladimir Putin at a presentation of the final stage of preparations for the 2014 Olympic Games in Sochi. Credit: Reuters)
Last on

Broadcasts

Featured in...
Vladimir Putin's Russia and how the world has responded to his increasing influence.