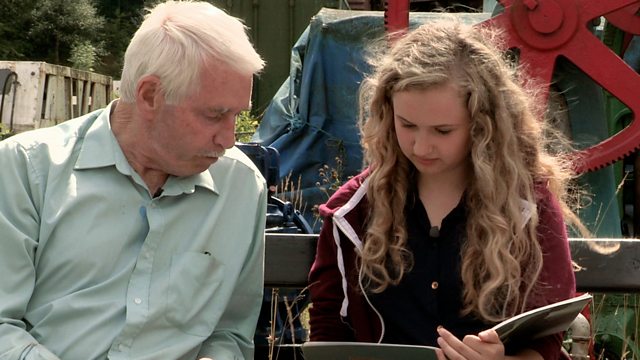 Post-war Britain - the coal mining community and its decline
Coal mining played a vital role in Britain's war effort in World War 2. After the war it remained an important part of the economy but by the 1960s Britain was seeing the beginning of the decline of this once mighty industry. A teenage girl named Sophie follows in the footsteps of her grandfather in looking at the coal communities. Her grandfather was a painter who specialised in recording the life, work and people of these communities. We see plenty of shots of the work of the artist Roger Hampton, and his work is discussed, explained and put into context by an expert art historian.
Sophie then travels to a mining community which had been painted by the artist and interviews some of the locals. They recount the hard work but also the community spirit. In many ways it is a bleak tale, as the closure of large industries led to social and economic decline. The contrast is drawn between the relative prosperous south east of England and the declining industries of the north of England.