Main content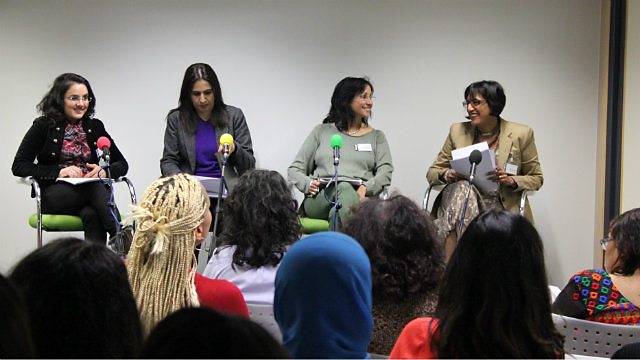 The Asian Silence? Are crimes against women the last taboo?
December marks one year on from the Delhi Rape case which shocked people around the globe, but was there an impact on British South Asian communities?
In this special debate hosted at the BBC in Birmingham, presenter Ritula Shah speaks to key thinkers and activists about if events in South Asia, such as the rape case in Delhi and the shooting of Malala, are influencing gender issues in South Asian communities in the UK. The debate also asks if there is a silence when it comes to domestic violence, if women are colluding in the silence, and if there is a British Asian feminism.
Hosted by Ritula Shah with Rahila Gupta, Shaista Gohir, and Dr Aisha Gill on the main panel, and front row commentators Sunny Hundal, Monisha Rajesh, Sofia Ahmed, Sabbiyah Pervez, Shalina Litt, and Dr Rajinder Dudrah. You can hear the whole programme here…
Duration:
More clips from Desi Download