Main content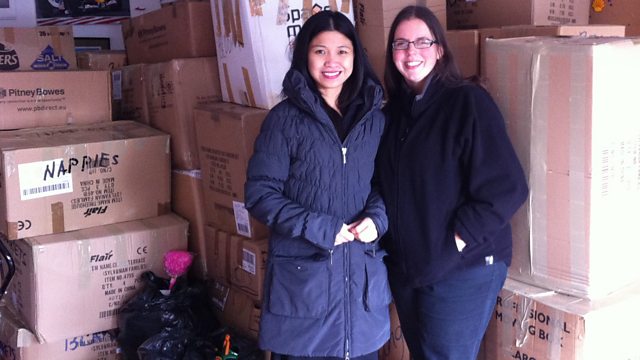 Aid boxes for the Philippines
The latest batch of around 100 boxes of aid have left Whitchurch in Hampshire, bound for the Philippines.
Over 300 boxes have already left Aizel Finch's garage, packed with items that can help families as they try to rebuild their lives in the region that was devastated by hurricane Haiyan.
Aizel told our reporter Neil Sackley what was in the boxes.
The email address to contact Aizel and Claudia is: gogoph13@gmail.com.
Duration:
More clips from Julian Clegg