Main content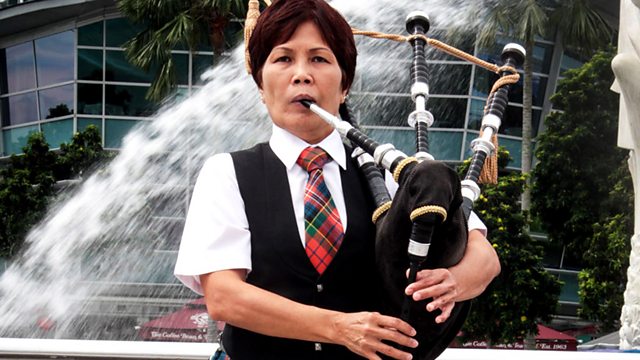 The Commonwealth of Burns
Documentary looking at the celebration of Burns Night and the many parts of the Commonwealth outside of Scotland which take part.
For over two hundred years, Scots have been celebrating the life and work of our national bard Robert Burns every January. However, Burns Suppers aren't a phenomenon unique to Scotland and in the year that Glasgow welcomes 71 nations to Scottish soil for the Commonwealth Games, this documentary reveals how, and why, this night is still celebrated in some of the furthest-flung corners of the Commonwealth.
From the villages of Sri Lanka, where only three Scots remain in an ancient society that is still going strong; to Singapore, where only 'pure blood' Scots are eligible to join the club; and from Ghana, where the marriage of Scots and African culture has generated new 'traditions'; to the remote island paradise of Bermuda, where every Scot on the island - including the new Governor - has to speak for their supper.
'The Commonwealth of Burns' follows the trials and tribulations of these far-flung St Andrews and Caledonian societies as they prepare for their big day. It tells the story of the Scots characters who have settled in these countries, and reveals why the celebration of Burns Night still has such meaning around the Commonwealth. It also explores 'Scottishness' and what it means to people, some of whom have never actually visited Scotland.
Clips

Credits
| Role | Contributor |
| --- | --- |
| Director | Ruth Reid |
| Producer | Ruth Reid |
| Executive Producer | Ross Wilson |