Main content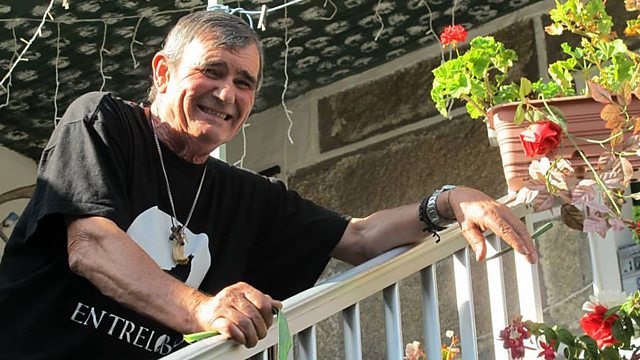 Child of the Forest
Marcos Rodriguez Pantoja spent over 10 years living alone in the Sierra Morena Mountains as a child with animals as his companions.
Marcos Rodriguez Pantoja was born to a poor family in the south of Spain. When he was just seven years old, he was sent to help a goat herder living in the Sierra Morena Mountains. When the old man died, Marcos was left alone. He survived for over 10 years before being found in 1965 by the Spanish police. The BBC's Laura Plitt went to meet him.
Amal Elsana Alh'jooj was born in the temporary Bedouin settlement of Tel Arad near the Dead Sea in Israel. She was the first Bedouin woman to go to university in Israel - and has continued to be a pioneer of women's rights - and of collaboration between the Arab and Jewish communities. She has just been in London to collect an award for her work.
Paul Potts says his childhood was "endured rather than lived". He was viciously bullied at school, and also suffered sexual abuse when he was a teenager. He found great solace in singing and carried on with the hobby when he grew up. But winning a TV talent contest, Britain's Got Talent, catapulted him to international stardom and he now tours the world giving classical concerts to adoring audiences.
Picture: Marcos Rodriguez Pantoja poses in front of his house in Spain
Last on