Main content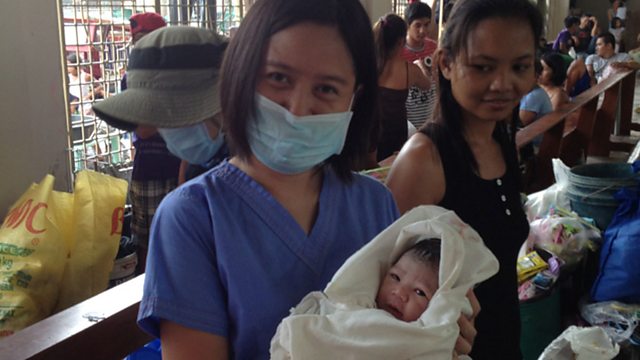 'I delivered Typhoon Haiyan Baby'
Filipino surgeon Dr Evangeline Cua on how she set up a medical centre and delivered a baby in a church in Tacloban following the devastation of Typhoon Haiyan
Filipino surgeon Dr Evangeline Cua tells Matthew Bannister how she set up a medical centre, and delivered a baby, in Tacloban following the devastation of Typhoon Haiyan.
Canadian pianist Jianina Fialkowska was a world class pianist when a cancerous tumour in her arm left her unable to move her arm. But pioneering surgery enabled her to resume her career, and she has now released a new CD recording of Schubert Piano Sonatas Nos.13 and 18 on the ATMA Classique label.
Sim Jae Duk is a shipyard worker in South Korea who cured his own breathing problems not with surgery, or medicine, but by starting to run. He is now a running junkie, sometimes completing two marathons in one weekend, and his lungs are working fine.
And Helen Scales reports from a Fijian shark sanctuary where bull sharks are proving far more valuable as a tourist attraction than as an ingredient for shark fin soup.