Main content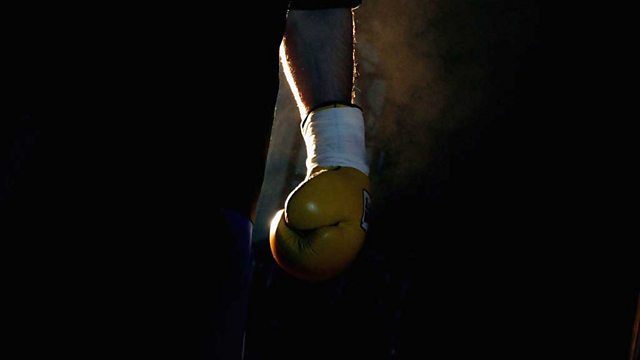 The Rhetoric of Cancer
Are military metaphors such as 'battling' always appropriate when it comes to dealing with cancer? Andrew Graystone explores the language used to describe cancer.
When Andrew Graystone was diagnosed with cancer three years ago, he soon realised that the language commonly employed to approach this disease revolves around military metaphors. He writes: "The language of war dominates cancer discourse, so whether we want to fight or not, people with cancer are conscripted into a battle against the self. Our bodies made into war zones, with cancer as the enemy, medical professionals as infallible heroes, and treatments of search-and-destroy by any means possible."
In an attempt to find language which feels more appropriate for him, Andrew visits the Christie Hospital in Manchester to meet Macmillan consultant in palliative care and oncology Dr Wendy Makin. They discuss the language that clinicians choose and the words that patients bring to the consulting room themselves. Also to Natasha Hill, director of brand and strategic marketing at Cancer Research UK about the rhetoric employed in advertising campaigns. He discusses the language employed at research level with Michael Overduin, professor at the School of Cancer Sciences at Birmingham University. Andrew also meets with Jim Cotter, a priest and writer who has leukaemia. And he shares his findings with theologian Dr Paula Gooder who has a special interest in contemporary beliefs about our relationships with our bodies, illness and death.
Andrew says: "If I battle my cancer I'm putting myself in conflict against myself whereas St Francis of Assisi – who had long-term illness himself – is said to have spoken about viewing his as a 'sister illness' and to have embraced it like a family member. Don't get me wrong, I don't want to have cancer, but I warn you that when I die, if any one says that I have lost my battle against cancer, I will personally come back and haunt them.
Andrew Graystone is director of Church and Media Network as well as a prolific writer and presenter for BBC radio.