Main content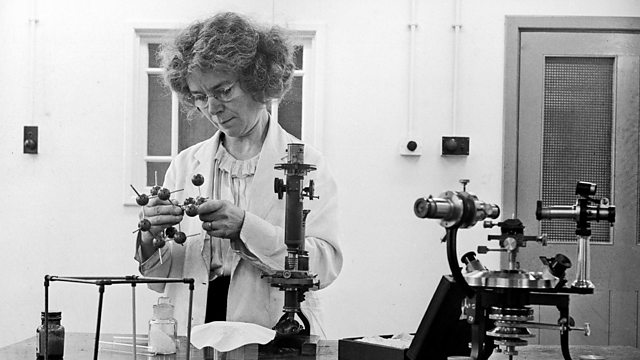 Dame Kathleen Lonsdale
Pioneering crystallographer Dame Kathleen Lonsdale reflects on the role of science in society and how she balanced having a family and a career.
Her discovery in 1929 that the benzene ring was flat using X-ray diffraction methods led to her being considered as one of the leading women in science. During her career she was one of the first women elected as a Fellow of the Royal Society and the first woman tenured professor at University College London. In 1966, she was elected as the first woman president of the International Union of Crystallography.
She died, aged 68, on 1 April 1971.
Duration:
More clips from Woman's Hour