Main content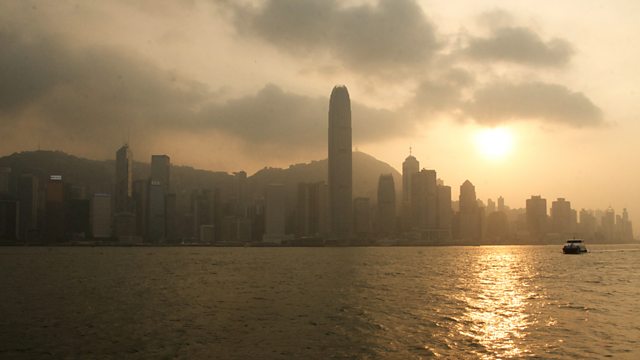 Hong Kong: A Blueprint for all China?
Does Hong Kong's political, linguistic and geographical separation from China make it feel insular or outward looking? A debate from Hong Kong's City University.
Could this tiny, crowded, enclave of free capitalism become a model for cities on the Chinese mainland? And does Hong Kong's political and geographical situation make it feel insular or outward looking? These are some of the issues being debated in this week's Forum from the City University, which is part of the Hong Kong International Literary Festival. Bridget Kendall talks to four prominent local residents: writer Xu Xi, photographer Palani Mohan, Americanist Peter Swirski and Hong Kong Arts Festival director Tisa Ho.
(Photo: Hong Kong skyline. Credit: Victoria Prandle)
Last on
Xu Xi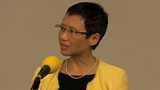 Xu Xi is the author of nine books of fiction and essays, and editor or co-editor of three anthologies of Hong Kong writing in English.   She is currently Writer-in-residence in the English Department of City University of Hong Kong.  Her most recent novel, Habit of a Foreign Sky, was shortlisted for the inaugural Man Asian Literary Prize.
Palani Mohan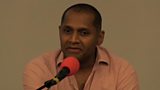 Palani Mohan's photographs have been widely published by many of the world's leading publications including National Geographic, Stern, Geo, the New York Times, Time and Newsweek. He has also published four photographic books and is working on the next, on Mongolia. He has been recognised with many awards including the World Press Photo, Picture of the Year International and National Press Photographers Association
Tisa Ho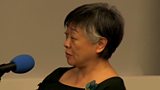 Tisa Ho has been executive director of the Hong Kong Arts Festival for seven years, during which time she has taken performances out of formal venues into the city's parks, office towers and other unconventional performance spaces. Its offerings have also been extended to include large scale events to broaden the Festival's engagement with different sectors of the population, while preserving core audiences. 
Peter Swirski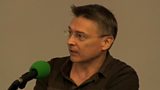 Peter Swirski is Professor of American Literature and Culture at University of Missouri-St. Louis, USA, and Honorary Professor of American Studies at Jinan University, China. Author of fifteen acclaimed books, his research spans modern and contemporary American literature, history, and culture, including popular culture and film. He is also recognized internationally as the foremost Stanislaw Lem scholar
The guests on stage with presenter Bridget Kendall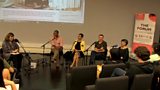 Photo Credit:  Britt Yip
Next week
Creativity on an island of money: can Hong Kong broaden its appeal beyond banking and commerce? Recorded at the Fringe Club in Hong Kong with film director Ivy Ho, banker-turned-novelist Phillip Kim, literary historian Liz Ho and designer Danielle Huthart. 
Broadcasts